The first manufacturing phase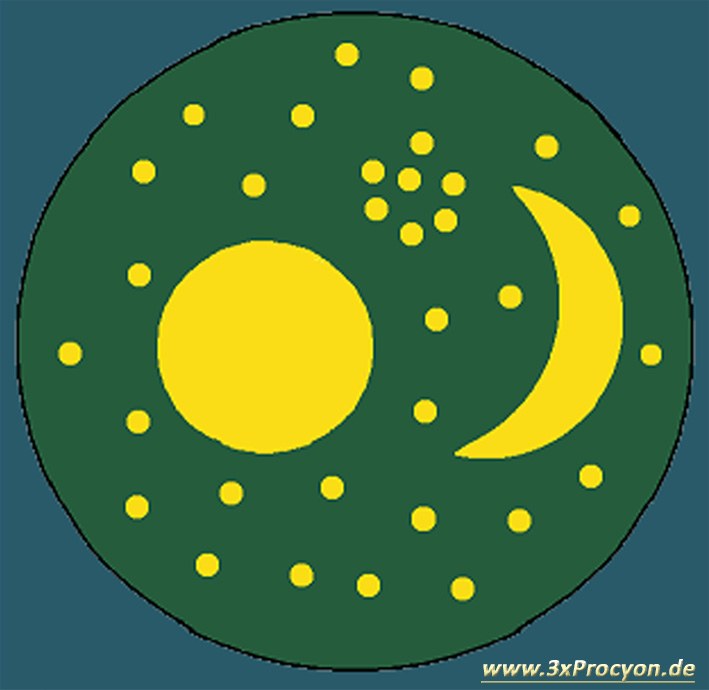 The Nebra Sky Disk is considered the world's oldest concrete image of the starry sky. "As the oldest possible date for its manufacture, the beginning of the 2nd millennium seems plausible to us" (Meller, 2005: 301 Harald Meller, 2005. Der geschmiedete Himmel. Theiss-Verlag.).
The star pairs marked in orange and connected by lines could indicate the ends of the extreme positions of the zodiac. (The horizon curves were appropriated only later, but they serve in the drawing for a better understanding.)
The stars marked in green seem to show the five planets visible to the naked eye. From the geocentric view the internal planets, Mercury and Venus, always sit close to the sun and remain near the horizon. The external planets, Mars, Jupiter and Saturn follow complete orbits in the entire ecliptic in front of the zodiac, like the sun and moon.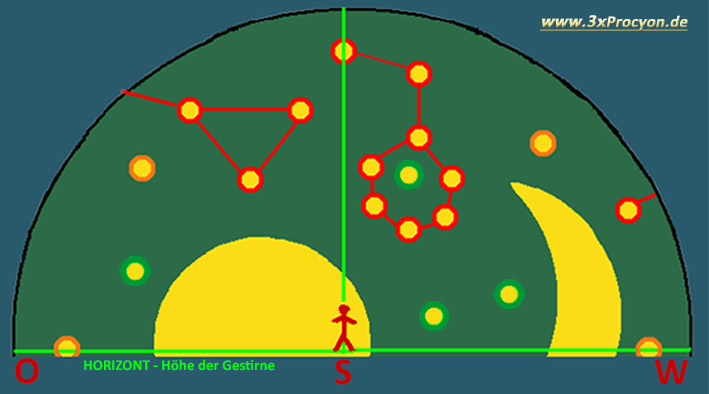 In the southern sphere dome of the sky a large hexagonal and triangular constellation, each with additional stars, could be seen at intervals of exactly 6 hours. The higher the twelve stars marked in red are above the green horizontal horizon line, the more northerly they are at the same time.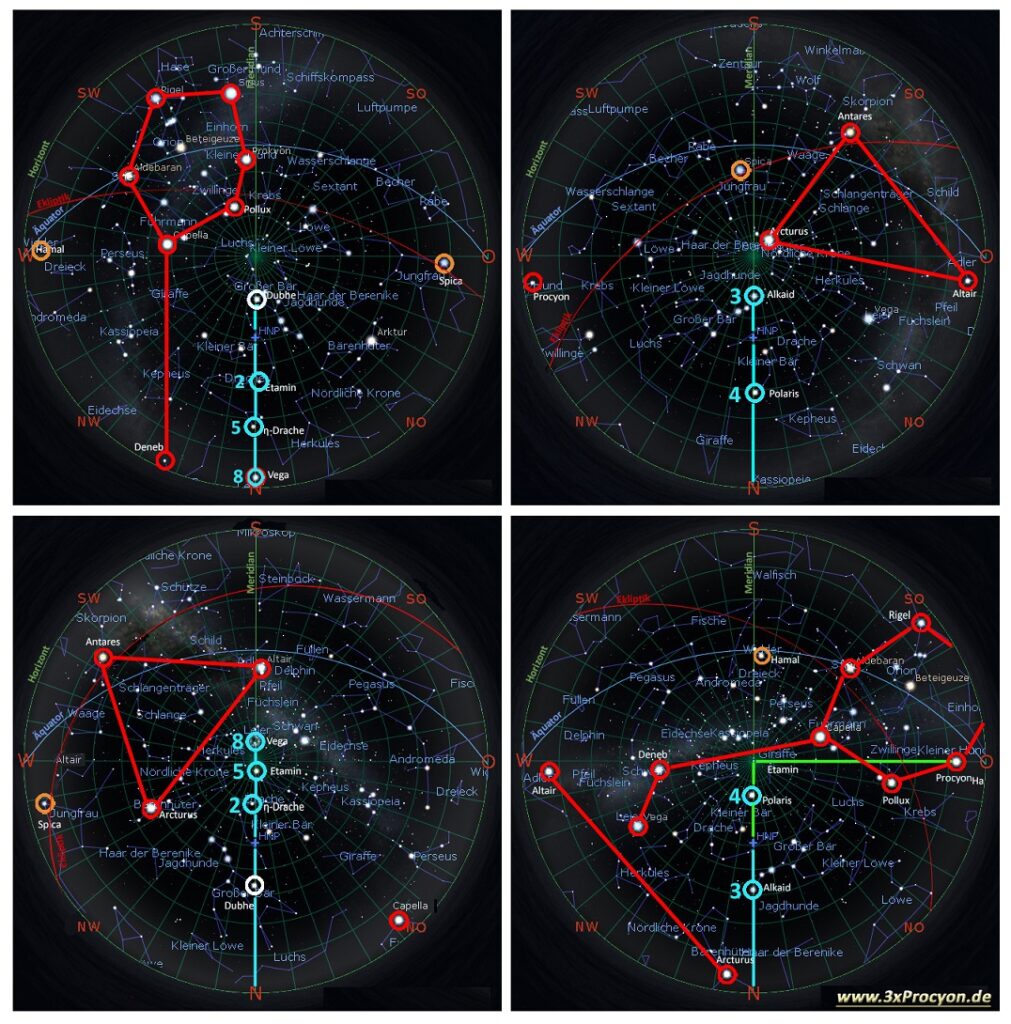 Three of the circumpolar stars formed a star pointer when the hexagonal constellation was visible at the same time. After 6 hours another pointer formed in the north, together with the triangular constellation. After each additional quarter turn, the star pointers were upside down.
The creator of the Nebra Sky Disk had discovered the mechanism of a complete star clock.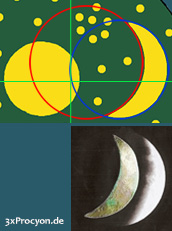 In order to represent all the figures of light of the sun and moon with only two symbols, probably intentionally contradictory details were used in the design of the crescent. The golden circular disk obviously represents the full moon, the sun and even the earth, as well.
The crescent symbol shows characteristics of a 4.5-day-old moon as well as of a lunar and a solar eclipse (foto), when the Earth's shadow created a crescent moon, and the unlit side of the moon created a crescent sun.
Read more: Nebra Sky Disk
1

Harald Meller, 2005. Der geschmiedete Himmel. Theiss-Verlag.